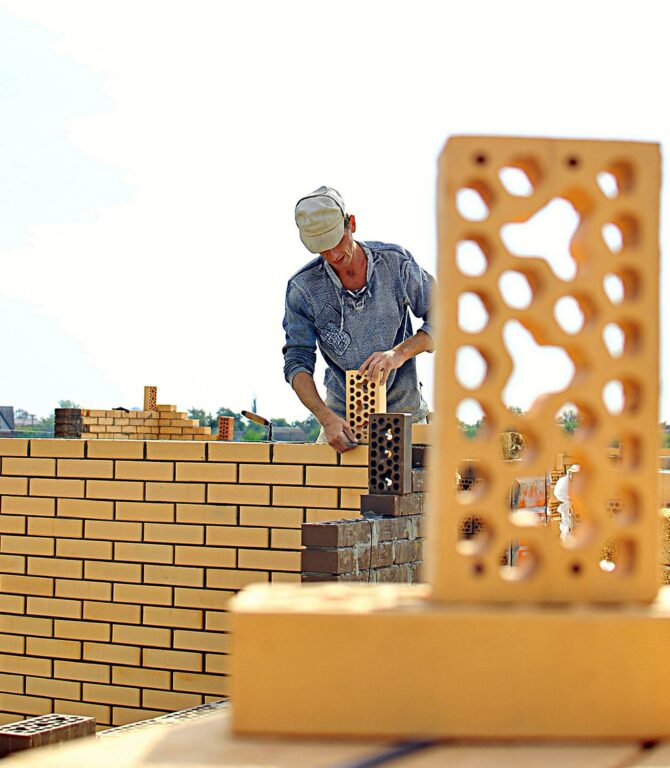 Masonry School
Money-back Guarantee. Available in All States
This is a unique opportunity with a low investment, high margin masonry training center that provides a needed service to the trades industry. There is almost no competition in this simple business model.
– No masonry experience required. Construction experience beneficial.
– Founder has ~50 years in the masonry industry
– Training provided for new investors/partners
– Founder provides experienced trainer for the center
– Low overhead. Small staff and many materials are reusable
– 2000-3000 sq. ft. open floor space needed
– Turn-key investment that covers all expenses to open the center
– Money back guarantee
Federal grants available in all states to pay tuition for qualified students. Tuition in established center ranges from $5,000-$15,000 per student. Centers can easily handle 150 students/year @$10,000 tuition/student.
Opportunity for additional revenue from the sale of prefabricated masonry panels that are produced by the students during their training.
Locations Available
United States
Alabama, Alaska, Arizona, Arkansas, California, Colorado, Connecticut, Delaware, Florida, Georgia, Hawaii, Idaho, Illinois, Indiana, Iowa, Kansas, Kentucky, Louisiana, Maine, Maryland, Massachusetts, Michigan, Minnesota, Mississippi, Missouri, Montana, Nebraska, Nevada, New Hampshire, New Jersey, New Mexico, New York, North Carolina, North Dakota, Ohio, Oklahoma, Oregon, Pennsylvania, Rhode Island, South Carolina, South Dakota, Tennessee, Texas, Utah, Vermont, Virginia, Washington, West Virginia, Wisconsin, Wyoming
Additional Information
Non-Franchise
Home Based: No
Real Estate Required: No