About 323 LifeWorks, LLC
At 323 LifeWorks, our goal is to help business buyers and sellers achieve success with their business purchase or sale.  Our commitment is to work hard to make this an enjoyable process for you, and to provide the guidance and support that you need to obtain your goals. We are affiliated with one of the largest broker networks, and have access to buyers and sellers in all industries – many of which do not advertise on the usual sites.
Whether you are a first time business owner searching for a business, or an experienced owner or investor, we will work with you using our proven and confidential process to match business concepts with your goals and interests. We research our internal and external networks to locate and screen businesses that are a fit for you, and work with you as needed throughout the investigation process. Once a business is found, we offer support to complete the purchase – from funding to closing.
If you are a business owner that is interested in selling your business, we offer full brokerage services – valuation, marketing and advertising, buyer screening, negotiation support, and all steps associated with your sale. We work with a number of broker partners and networks to help you find qualified buyers for your business.
Contact us for a free and confidential consultation.
Feel free to call at (901) 878-2500. I look forward to speaking with you.
---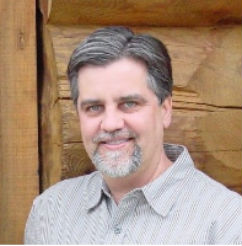 Chris Ollis
Owner/Business Consultant
Hi,
Thank you for visiting 323 LifeWorks and for the opportunity to help with your business search or with the sale of your existing business.
As a youth, working on a farm and playing competitive sports taught me that hard work, discipline and teamwork are important to success. Throughout my career as a corporate leader, manager, consultant and business owner, my desire has been to support others in meeting their goals while channeling efforts to achieve results. As a devoted husband and father, my family inspires me to continue to strive for success. I am blessed to have the opportunity to share my LifeWorks by offering my knowledge and experience to support others in achieving their goals, objectives, and dreams.
I strive to carry these values forward in my business relationships. My promise is to work hard for you and to openly communicate to make sure that your needs are being met, and that our service exceeds your expectations.
I look forward to connecting with you to discuss how we may best support you.
Sincerely,