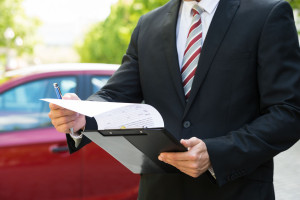 Considering making a major career move and buying a business? Or, perhaps you have already built up a successful business and feel it's time to let someone else take the reins. Either way, the decision is a big one and it shouldn't be undertaken lightly – or alone. As with any big decision, it's wise to consult professionals with the experience to help you avoid potential pitfalls. In fact, it's a decision that could even save you quite a bit of money.
Enter the business broker.
Sometimes called intermediaries, business brokers are (often) licensed professionals who help facilitate many of the moving parts of buying or selling a business. Their fees, in a majority of cases, are paid by the seller in the transaction, but both parties can benefit from the use of a business broker.
With the right experience, some of the areas business brokers can help buyers and sellers with include evaluating the price of a business, providing wide market exposure for the property being sold, guiding clients through the buying or selling process, and overseeing negotiations once a buyer is interested in a particular business.
When choosing a business broker, it's important to ask several key questions, including:
How long have you been a business broker?
Do you have prior business experience?
Are you licensed? (Applied in 17 of the 50 United States.)
If licensing does not apply, what sort of training have you had to be a business broker?
What are the fees involved?
For sellers: how will you market my business?
How do you go about determining the value of a business?
Can I speak with former clients of yours to learn about their experience?
With these questions answered, you can proceed confidently in the sale or purchase of your business. By using a business broker, you'll not only save money and time but avoid common mistakes often made by first-time business buyers and sellers.