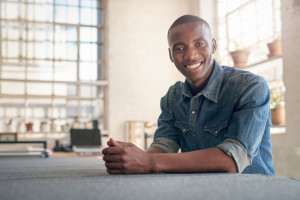 Small businesses have a big impact on our nation's economy. Did you know that the nation's 29 million small businesses outnumber large corporations nearly 1,200 to 1? Here are five other facts about small businesses you may not know:
1. The official definition of a small business is a company that employs fewer than 500 people. However, it's estimated that 90 percent of small businesses employ 20 or fewer employees. And nearly three-quarters of all small businesses are owned and operated by a single person! Another statistic you may not know: Half of the country's small businesses are based in a home.
2. Small businesses create seven out of every ten new jobs being created nationwide. According to payroll processing firm ADP, small business job creation is at its highest level since 1999.
3. On average, it takes only six days to start a business in the United States compared with 31 days in China and months in some other countries! Check out this country-by-country list of the time involved in starting a new business.
4. About 70 percent of new businesses survive the two-year mark. Half survive the five-year mark and one-third remain after 10 years. It's estimated that one-quarter of new businesses will continue on past the 15-year mark. Businesses that have a plan for the unexpected have a much higher survival rate than those that don't.
5. Over half of the U.S. population with a job works for a small business. That's more than 120 million people.