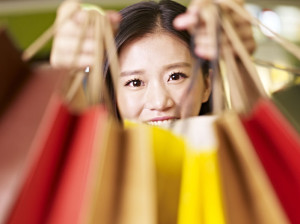 The busy fall and holiday seasons are upon us. Whether you're considering selling or you're in it for the long haul, growing your business is essential. There are some simple things you can do — regardless of what type of company you own — to ensure a strong season.
Are you on social media? If not, now is definitely the time to take advantage of the variety of platforms out there. Set up a page to share specials, infographics, and news related to your industry. Don't inundate followers, but don't let them forget about you either. A good balance of casual and salesy posts will give good results.
Get ready for big shopping days. Black Friday has become a bit obsolete with mega-sales occurring for many days before and after and even some thrown in during the summer for good measure. But you can still capitalize on promotions for Black Friday, Small Business Saturday, Cyber Monday and more.
If you send out promotional or informative email blasts or newsletters, now is the time to get those prepared before you get too busy. Have several ready, and make notations on your calendar for when to have them sent out for maximum impact. Same goes for any marketing campaigns you plan to utilize. Make the plans now, and have everything ready for launch day!
Staff up if needed to take care of any scheduling gaps as the season picks up. Training while it's less busy will be helpful to new employees. Even if you're a small business with a small staff, consider outsourcing tasks that can be done by someone else so you can focus on the important stuff.
Avoid backorders by stocking up on inventory and supplies. Consider business of years past, (hopefully) anticipate an increase for this year, and plan accordingly! Last minute jobs and orders can really throw a wrench in the flow of your business. Shoot to be over-prepared rather than having to pull an all-nighter to satisfy your customers.
By taking some steps to plan ahead, you'll get maximum enjoyment from the season while also having a massively successful business! Good luck!